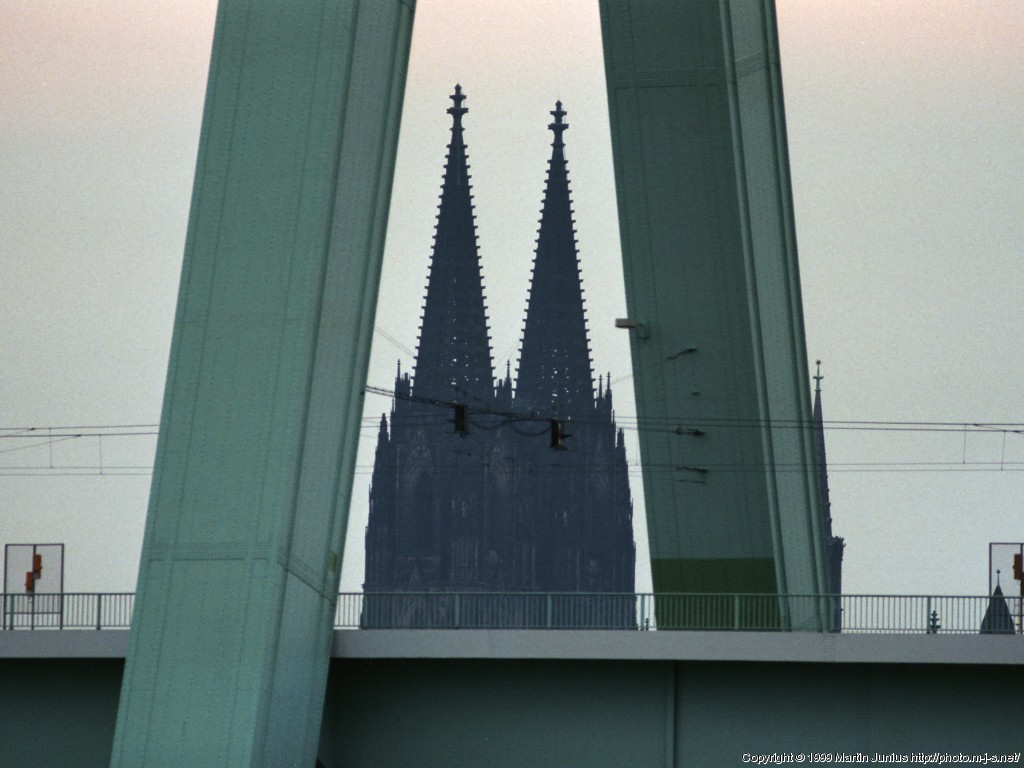 Cologne – Severins Bridge and Cathedral
An old photo revisited. Taken from the Deutz side of the Rhine, the pillars of the Severins Bridge create a nice frame for the silhouette of the cathedral.
This picture was taken in the evening with non-optimal light. Since some time I'm planning to redo the shot with more suitable morning light, but also since some time there is ugly scaffolding on the right tower of the cathedral.
ID #1370, Image 1999-01-15-32, Date 1999-07-04
Canon EOS 500N, EF 300/4.0L + 2x, ISO100, Fuji Superia 100, Tripod