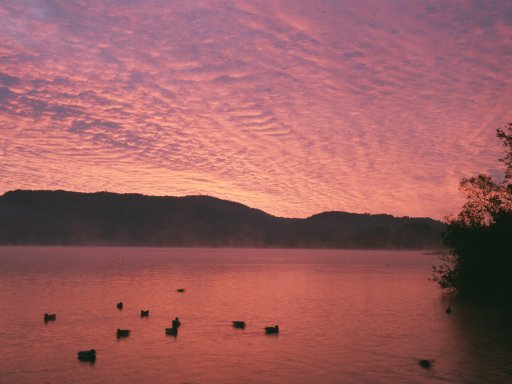 Eifel – Laacher Lake – Before Sunrise
An early autumn morning at the Laacher Lake, a few minutes before sunrise.
This is one of the moments, for which getting up early is really worth the effort. The wonderful light in the sky was there just for some minutes.
ID #1392, Image 2002-04-03-27, Date 2002-10-20
Canon EOS 30, EF 24-85/3.5-4.5, ISO100, Fuji Superia 100, Tripod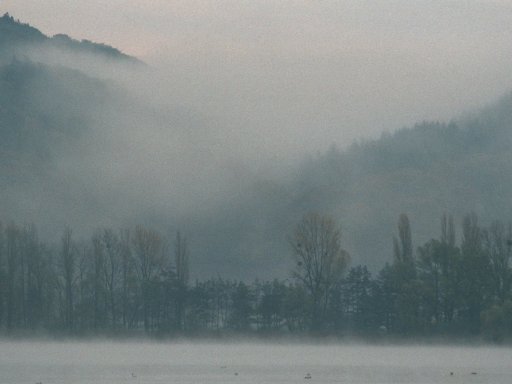 Eifel – Laacher Lake – After Sunrise
Just half an hour later, thick fog came in from the east and covered the landscape.
The Laacher Lake is a water filled chimney of an (not totally) extinct volcano, see (sorry, I didn't find suitable English ones) this German information pageand this one about the history.
ID #1393, Image 2002-04-04-19, Date 2002-10-20
Canon EOS 30, EF 300/4.0L, ISO400, Agfa Vista 400, Tripod